Fargo North High School


Class Of 1989
In Memory
Kaela Schroeder (Carlson)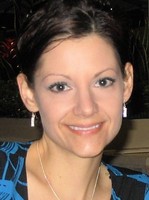 Classmates,
I am sorry to bring you notice of Kaela (Schroeder) Carlson's death February 14th, 2017. Below is information from her obituary posted to the Fargo Forum.
http://www.inforum.com/obituaries/4219751-kaela-carlson
Kaela Carlson
For my sweet girl...
Kaela Sue Schroeder Carlson passed away peacefully on February 14th at age 46 with her family by her side after her long battle with Multiple Sclerosis and while under the loving care of Hospice of the Red River Valley.
Kaela was born on November 1, 1970 to Susan Bommersbach and Galen Schroeder in Shawnee Mission, Kansas. She attended elementary schools in Fargo, was MN Demolay State Sweetheart 1988-89 and graduated from Fargo North High School in 1989. She attended Northwest Technical College and Moorhead State University. She worked as a dental assistant and in the cosmetic retail industry for years. She was glamourous inside and out.
On May 29, 1999, she married Michael Carlson, and they lived in various cities in which Kaela made instant friends faster than the moving trucks were emptied.
Kaela was a lifetime dancer and figure skater, and although Multiple Sclerosis took those abilities away, she was proud of her accomplishments and had fond recollections of them. She had many passions but the love of animals tops the list, and she will be deeply missed by Buddy and Rita.
Kaela is survived by her husband Michael Carlson. She is also survived by her parents Susan (Gary) Bommersbach and Galen (Mary) Schroeder, Mike's parents Barbara and Clayton Carlson, her sister Stacey (Sean) Schroeder Moultrie, Mike's brother Jeffery Carlson, nephews Gabriel Carlson and Jett Moultrie and niece Ginger Moultrie, step-brother Paul (Zindy) Thibedeau, life-long friend Tina (Dan) Anthony and numerous uncles, aunts and cousins. She was preceded in death by grandparents Betty and Duart Schroeder, Eleanor (Gigi) and Charles Golder, and step-brother Matthew Thibedeau.
In lieu of flowers, Kaela's family suggests memorials to National MS Society or Hospice of the Red River Valley.
A funeral service will be held on Monday, February 20th at 10:30 at First Presbyterian Church in Fargo with a viewing at 9:30.
Arrangements entrusted to Boulger Funeral Home and Celebration of Life Center, Fargo. Online guestbook available at www.boulgerfuneralhome.com.